Kathleen R. McMorrow
Principal & Chief Strategy Officer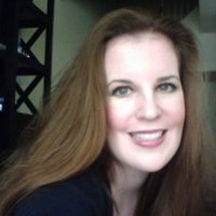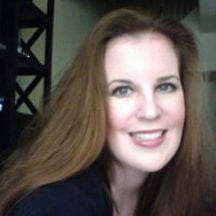 Kathleen R. McMorrow founded The Communications Optic in 2018 following senior leadership roles at public relations firms in New York City and Los Angeles, as well as experience managing her own sole proprietor public relations consultancy. The Communications Optic was born of Kathleen's passion to create a New Jersey-based public relations firm with the requisite depth of the bench to serve a diverse local, national and international clientele. At TCO, Kathleen and her team meld the arts of public relations, integrated strategic marketing communications and reputation management to design a positive brand message for each client that remains consistent across all communications and media platforms.
The TCO slogan, "Where Vision Meets Perception," is the firm's commitment to enable its clients to cultivate a public perception that aligns with each client's vision for its own organization. For Kathleen, the mission is clear: "Our role is to work in partnership with our clients so that they can be viewed as 'solutions agents' in their respective verticals, whether that work involves providing legal, banking or financial services, selling a consumer product or professional service, promoting a film or resolving a humanitarian crisis."
Kathleen's resume includes 15 years as a senior vice president at preeminent New York City media relations and reputation management firm Rubenstein. There she managed a broad  array of accounts across the business and consumer concentrations, including leading global law firms; investment houses; iconic properties (such as Radio City Music Hall, Lever House, Seagram Building and the Katharine Hepburn Estate); national architects and construction managers; public/private development ventures (including NYC's 'New 42nd Street" and much of Port Imperial, New Jersey's 'Gold Coast'); educational foundations; entertainment/film; national shopping centers; luxury planned communities in the U.S. Sunbelt; general corporate accounts; and philanthropic/educational foundations. During her tenure, Kathleen's artful messaging, impactful quotes and writing proclivities helped nearly 100 clients expand globally, mitigate crises, win innumerable awards and become THE "go-to sources" for local, national and international media.
Earlier in her public relations and marketing career, Kathleen worked in healthcare communications, educational advocacy, and insurance, counting Janssen, Medtronic, The Princeton Review, Educational Testing Service, A.M. Best, Standard & Poor's and AIG, among her clients.
Being a voracious learner through every stage of life is a key to having a successful public relations career, and Kathleen has always been a passionate student. A Phi Kappa Phi, Honors Program and magna cum laude graduate of The College of New Jersey (Go Lions), she was a Garden State Scholar, TCNJ Memorial Scholar and an award-winning writer — taking the first prize scholarship in the intercollegiate New Jersey Project for excellence in women's studies. She also holds a graduate certificate in Public Relations Management from Rutgers University.
Kathleen started her career in journalism and market research, and she incorporates both of those disciplines into her work today. With a deep respect for research and data analytics informing the communications strategy, and a mind that "thinks like a journalist," Kathleen is proud that these proficiencies have always served her clients well. She looks forward to passing the tradition of excellence in client service on to her team at TCO for years to come.